Sage Rats (Belding's Ground Squirrels) are small, highly prolific animals that provide huge numbers of live targets; perfect for honing your skills or introducing young hunters to the sport.  Shooting takes place from point blank range to the limits of your rifle and abilities.  The .22 LR and .17 HMR are perfect cartridges when the pups come from underground in mid-April. Many hunters enjoy the added range and destructive impact of their centerfire varmint rifles and AR15's.  (No full metal jacket centerfire ammo allowed!)
A guide, shooting benches, and rests are provided. Each day starts at the Rat Central Headquarters where we gather for briefings and coordinating hunter parties. After several hours of shooting, hunters are fed a hot, homemade, dutch oven lunch before returning to the field for the afternoon. The best shooting is usually from 0900 to 1700. Expect to shoot hundreds of rounds in a day!
Just bring your favorite varmint rifles, optics, and lots of ammo! We highly recommend bringing your own binoculars and rangefinder if you have them. Sage rats blend in very well in the hay and can be hard to see with the untrained eye.  Rimfires as well as centerfire rifles are welcome.  Hundreds of shots per day are possible.
Although our properties can handle a number of shooters easily, we limit total hunter numbers on each field to ensure a quality experience, so book early to get the dates you prefer.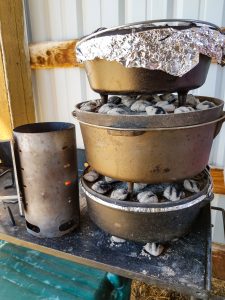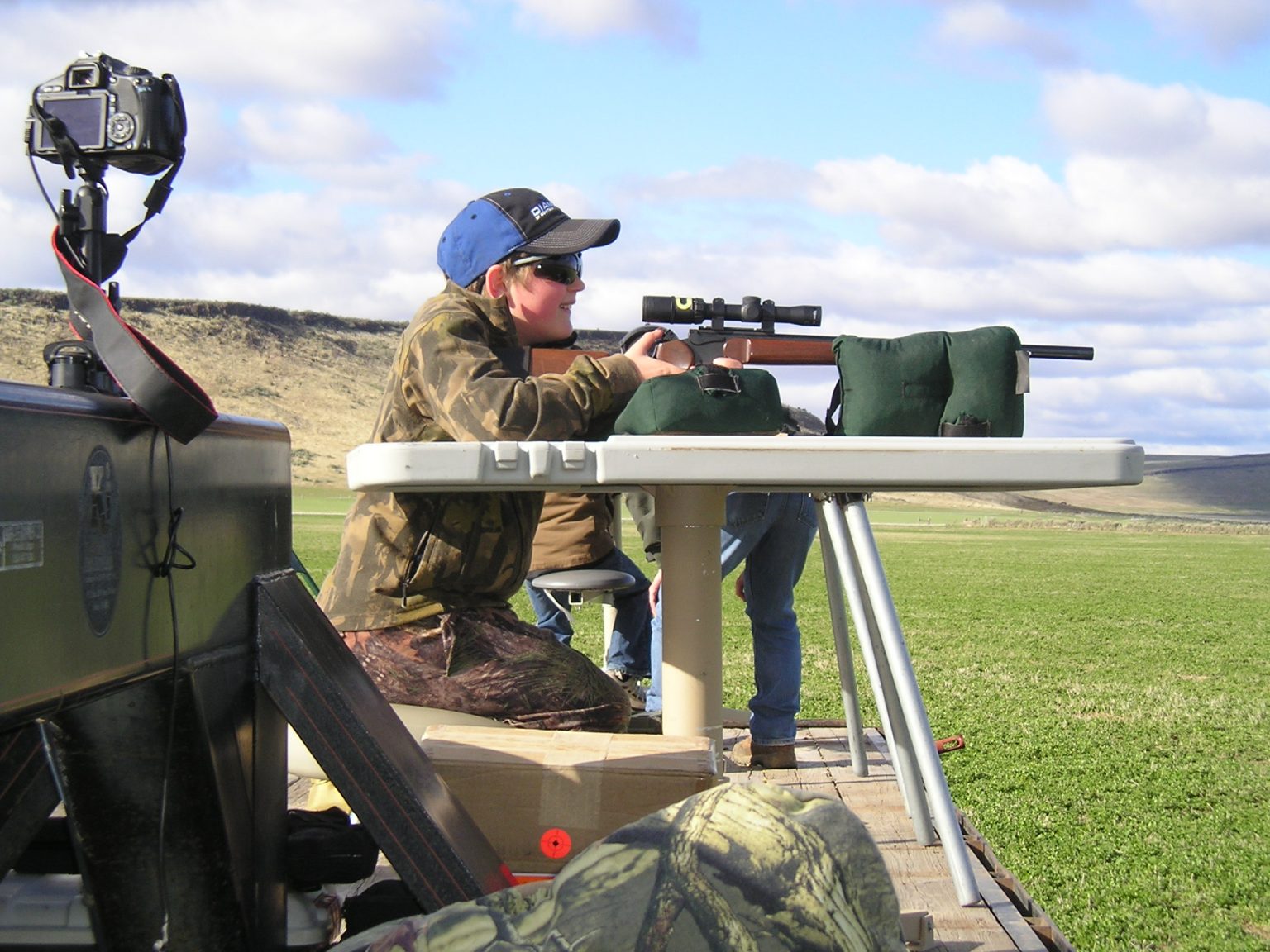 Kids with hunter safety training are welcome.  (Please contact us if you have kids without HS training.) This is a great opportunity to introduce new shooters to hunting and enough action to keep even your die-hard video game junkies interested.
The best times for sage rat hunting are late March through early May. Our calendar is limited, so if high volume shooting in a target rich environment appeals to you, you owe it to yourself to make your reservation today.
Lunch is served daily.  Just bring your rifle, optics and LOTS of ammo! 
No Off Season is proud to say we can accommodate most mobility impairments. Our flat bed platforms have ramps to provide easy access up on to the trailer. Our shooting benches can also be moved onto the ground in the instance the shooter can not access the trailer. Regardless of the situation may be, we will do our best to give every shooter the best opportunities possible!